We carefully screen and select the most qualified candidates—from Chief Creative Officers to Junior Copywriters and Art Directors, Designers, Strategic Planners, Branding Specialists—for positions in all advertising and communications categories including traditional, integrated, digital, alternative, experiential, design and promotion.
If you are an employer of creative people, we offer you access to the finest talent in the industry and invite you to utilize our professional staffing advisory and planning services.
If you are a talented candidate looking for an exciting new challenge, we offer you complete confidentiality and the professional representation you need to cast a wider net and maximize your opportunities.
Employers and candidates—please call one of our partners or submit your requirements online.
You are also invited to respond to one of the positions posted on this site.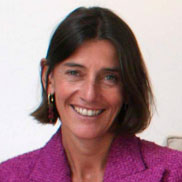 ANNE-MARIE MARCUS


CEO / Partner

Anne-Marie Marcus spent her first 19 years in New York developing Screenvision Cinema Network. At the same time, as the US representative of the Cannes Advertising Festival, she was a major force in transforming Cannes from a small European festival  to the premiere global advertising event Cannes Lions has become. The combination of these two activities gave Anne-Marie the opportunity to develop relationships with the top advertising executives and creative talents around the world.

In 1998 Anne-Marie and Cathy St. Jean bought Judy Wald Partners which they eventually renamed Marcus St. Jean. Anne-Marie serves on the advisory board of FIT's Advertising and Communication School as well as on the advisory board of the Berlin School of Creative Leadership. She grew up in Paris and has a Masters in Marketing from the University of Paris -Dauphine.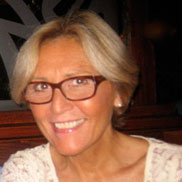 Corynne Shaw


Partner

Cory Shaw began her career at Ogilvy & Mather in Account Management.

She moved on to the world of entertainment working as a producer of television documentaries and Broadway plays.

She then joined Judy Wald Partners, now Marcus St Jean, where she honed her skills in creative recruitment. Cory's years of experience, integrity and keen eye for talent make her one of the most respected recruiters in the industry.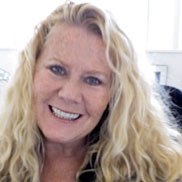 Kathy Primozic


Consultant

Kathy Primozic began her career in television in Florida doing documentary and magazine format shows that brought her to New York.

Her advertising career included FCB and Ammirati & Puris working in creative and HR. After 4 years with Judy Wald, 1 year as a principal of Hired Guns Personnel and 7 years with Howsam/Weingarten, Kathy has come full circle to work at Marcus St. Jean (formerly Judy Wald Partners).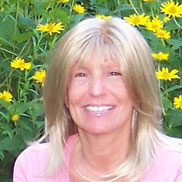 Pam Birnbaum-Neal


Director of Communications

Pam Birnbaum-Neal began her advertising adventures in the creative services department of McCann-Erickson and Geers Gross Advertising Agencies. Her next move was to The Advertising Club of NY, managing the International ANDY Awards.

Pam joined Judy Wald Partners, now Marcus St. Jean, in the 90's, where she handled sourcing, office management and administration. Presently, she is the Director of Communications, incorporating project management, web and administration initiatives.

When not at work, look for her in the garden or on the golf course, but ALWAYS check the beach first!